3 Expert Insights On Inventory In The Current Market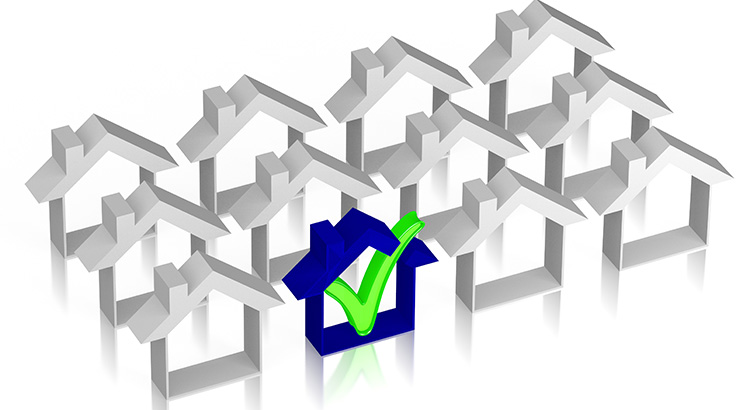 The current housing landscape presents greater home values, low-interest rates, and high buyer demand. All of these factors point to the strong market forecasted to continue throughout the rest of the year. Let's look at what 3 Expert Insights On Inventory In The Current Market
There is, however, one thing that may cause the industry to tap the brakes: an overall lack of housing inventory. Buyer demand naturally increases during the summer months, but the current supply is not keeping up.
Here is a look at what a few industry experts have to say:
Lawrence Yun, Chief Economist at National Association of Realtors
"Imbalance persists for mid-to-lower priced homes with solid demand and insufficient supply, which is consequently pushing up home prices."
Mark Fleming, Chief Economist of First American
"Market conditions are ripe for increasing home sales with one glaring exception. The supply of homes for sale remains tight, keeping existing home sales below potential."
Danielle Hale, Chief Economist of Realtor.com
"We're not seeing as many new listings come up on the market…It was only 18 months ago that the number of homes for sale hit its lowest level in recorded history and sparked the fiercest competition among buyers we've ever seen."
Bottom Line
If you're thinking of selling, now may be the time. Demand for your house will be strong during a period when there is very little competition, ideally leading to a quick sale and a great return on your investment.
Rick Frissell, your Valrico FL Real Estate agent can help you find your perfect home. Learn about Valrico FL neighborhoods, Valrico FL suburbs, and the best places to live in Valrico FL.
You will find a wealth of useful Real Estate information for home buyers and sellers at our website! Before you buy or sell a home, be sure to either contact me or view the current market information here within my website.
My web site is intended to supply you with the most recent Real Estate market information for Tampa Florida Real Estate, Plant City Florida Real Estate, Dover Florida Real Estate, Seffner Florida Real Estate, Brandon Florida Real Estate, Apollo Beach Florida Real Estate, Riverview Florida Real Estate, Valrico Florida Real Estate and the surrounding areas.
I feature a free, up to date and current Real Estate search that will allow you to search just like an agent. There are many places out there to search, the challenge is finding a place that offers current listings like my website. All the data is fed directly from the MLS.
As a current resident in Brandon, FL I am fully aware of the current market trends and what it takes to get a great deal on a listing or get top dollar for your current home. When it comes to getting the job done right, you can count on me.
We have a lot of connections within the Valrico FL area. Please don't hesitate to call and ask me any questions you might have. This process is all about you and your needs. Real Estate is a big investment and I understand that. One thing you will get with me is a personal relationship, In the end, that goes a long way.
My area is a great place to live! For more information, please give me a ring or email me today. I would love the opportunity to earn your business and partner with you in regards to your Real Estate needs.