Big Demand for Small Homes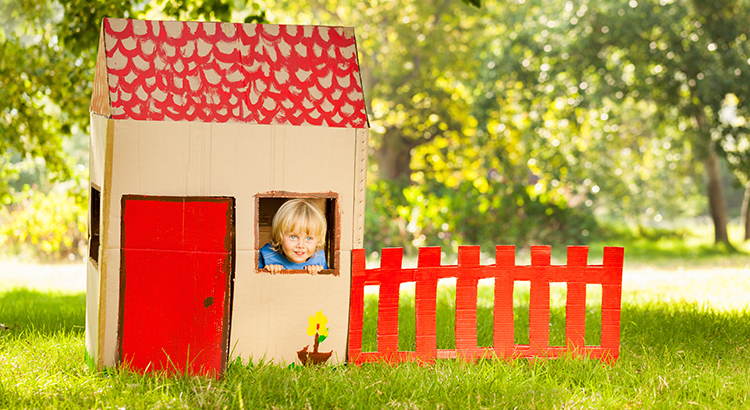 Big Demand for Small Homes: Movies, tv shows, and celebrities often have us dreaming of owning large homes, but the reality for most people is quite different.
Since 2015, the square footage of newly built houses has been shrinking, according to Yahoo Finances. This is not projected to change as we continue into the beginning of the year.
"We expect this downsizing trend to continue in 2020, driven by a confluence of economic and demographic trends."
Why are smaller homes trending now?
As noted in the article, there are a few main reasons for this demand:
"Many of today's younger, millennial home buyers have expressed a preference for denser, more urban homes that are more walkable to shared amenities."
"Today's older homeowners are expressing a desire for smaller, less maintenance-heavy and more accessible (read: less stairs) homes as they age and move into newer homes."
With these two demographic groups surging through the market, the demand for this type of home is rising. If you're a homeowner with a smaller-scale house, now may be a great time to sell, as the demand for this end of the market is surely on the rise.
Big Demand for Small Homes Bottom Line
Big demand for small homes will continue to rise throughout 2020. Let's get together to discuss what the housing inventory looks like in your neighborhood. It might be time for you to take advantage of this trend!
Rick Frissell, your Valrico FL Real Estate agent can help you find your perfect home. Learn about Valrico FL neighborhoods, Valrico FL suburbs, and the best places to live in Valrico FL.
You will find a wealth of useful Real Estate information for home buyers and sellers at our website! Before you buy or sell a home, be sure to either contact me or view the current market information here within my website.
My web site is intended to supply you with the most recent Real Estate market information for Bloomingdale Valrico Real Estate, Tampa Florida Real Estate, Plant City Florida Real Estate, Dover Florida Real Estate, Seffner Florida Real Estate, Brandon Florida Real Estate, Apollo Beach Florida Real Estate, Riverview Florida Real Estate, Valrico Florida Real Estate and the surrounding areas.
I feature a free, up to date and current Real Estate search that will allow you to search just like an agent. There are many places out there to search, the challenge is finding a place that offers current listings like my website. All the data is fed directly from the MLS.
As a current resident in Brandon, FL I am fully aware of the current market trends and what it takes to get a great deal on a listing or get top dollar for your current home. When it comes to getting the job done right, you can count on me.
We have a lot of connections within the Valrico FL area. Please don't hesitate to call and ask me any questions you might have. This process is all about you and your needs. Real Estate is a big investment and I understand that. One thing you will get with me is a personal relationship, In the end, that goes a long way.
My area is a great place to live! For more information, please give me a ring or email me today. I would love the opportunity to earn your business and partner with you in regards to your Real Estate needs.