Top 4 Renovations for the Greatest Return on Investment!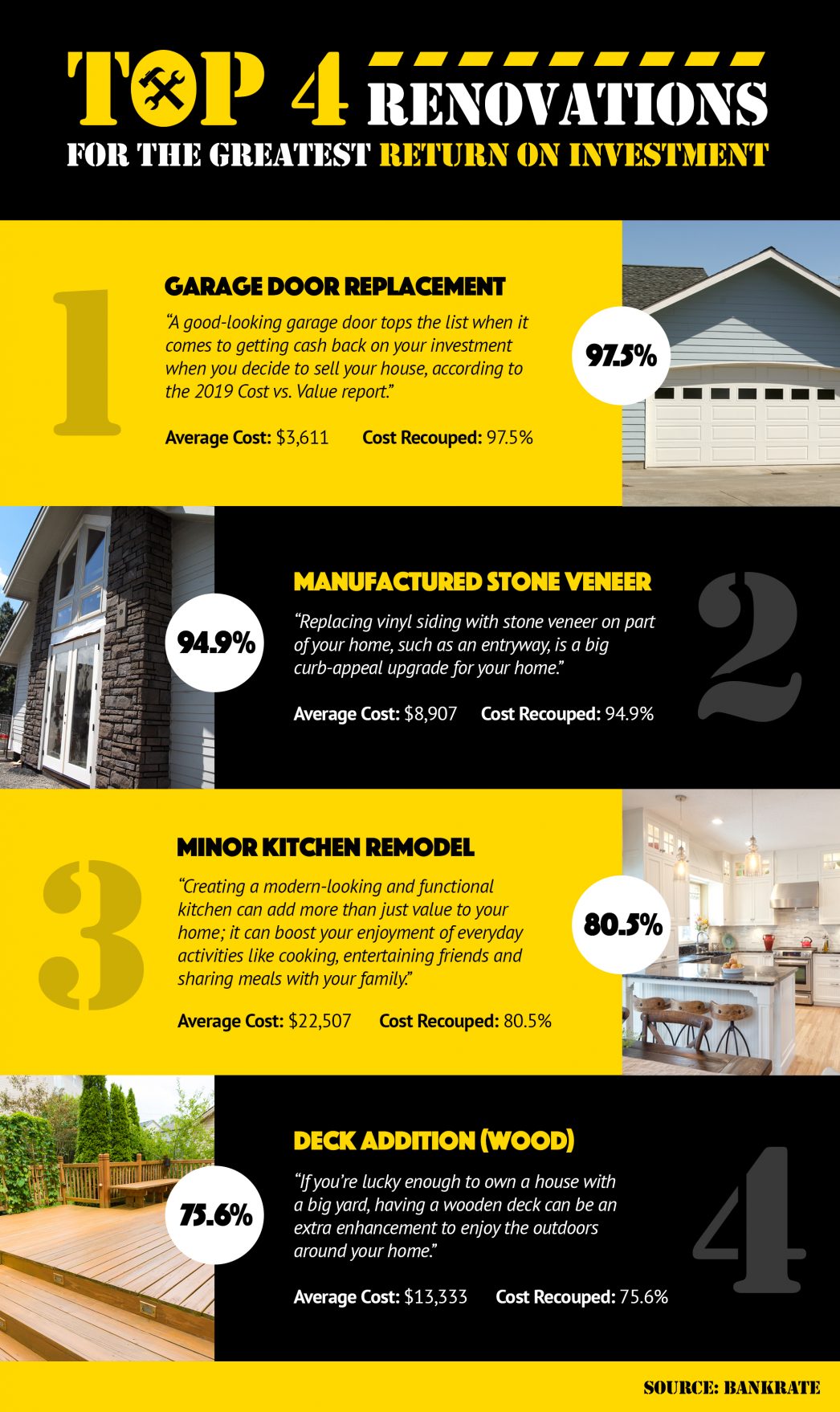 Should we renovate the ….? Well, yes and no.
One of the most frequent questions I get is should I renovate or update some particular part of the house.  And the answer is never easy.  But, one thing for sure there are positive results.
Allow me to illustrate one example.  The longer a house is on the market, the more price concessions will result.  Many buyers are more than happy to update and repair a home, but for a price.
A recent listing we had was listed at the comparable price of $445,000.  But the kitchen was in bad need of updating.  The house had so many spectacular features such as a metal roof, great location, beautiful wrap around porch with top-level landscaping.  But, with showings and no offers the only reason could be the outdated Formica kitchen and oak cabinets.  The price was finally negotiated to  $425,000.  In this case, it was a win/win since renovating the kitchen would have cost the same.  But, the length in time to find that one buyer was extraordinary long.
The best advice is to work with an agent and weigh the options.  Agents have software applications to help with the analysis.  The renovation estimate is entered and the software will estimate the listing price adjustment.  Check it out before you do anything.
Some Highlights:
If you are planning on listing your house for sale this year, these four home improvement projects will net you the most Return on Investment (ROI).
Minor renovations can go a long way toward improving the quality of your everyday life and/or impressing potential buyers.
Whether you plan to stay in your house for a long time or just a few years, it's smart to know which home renovations add the most value.