What is the Cost of Waiting Until Next Year to Buy?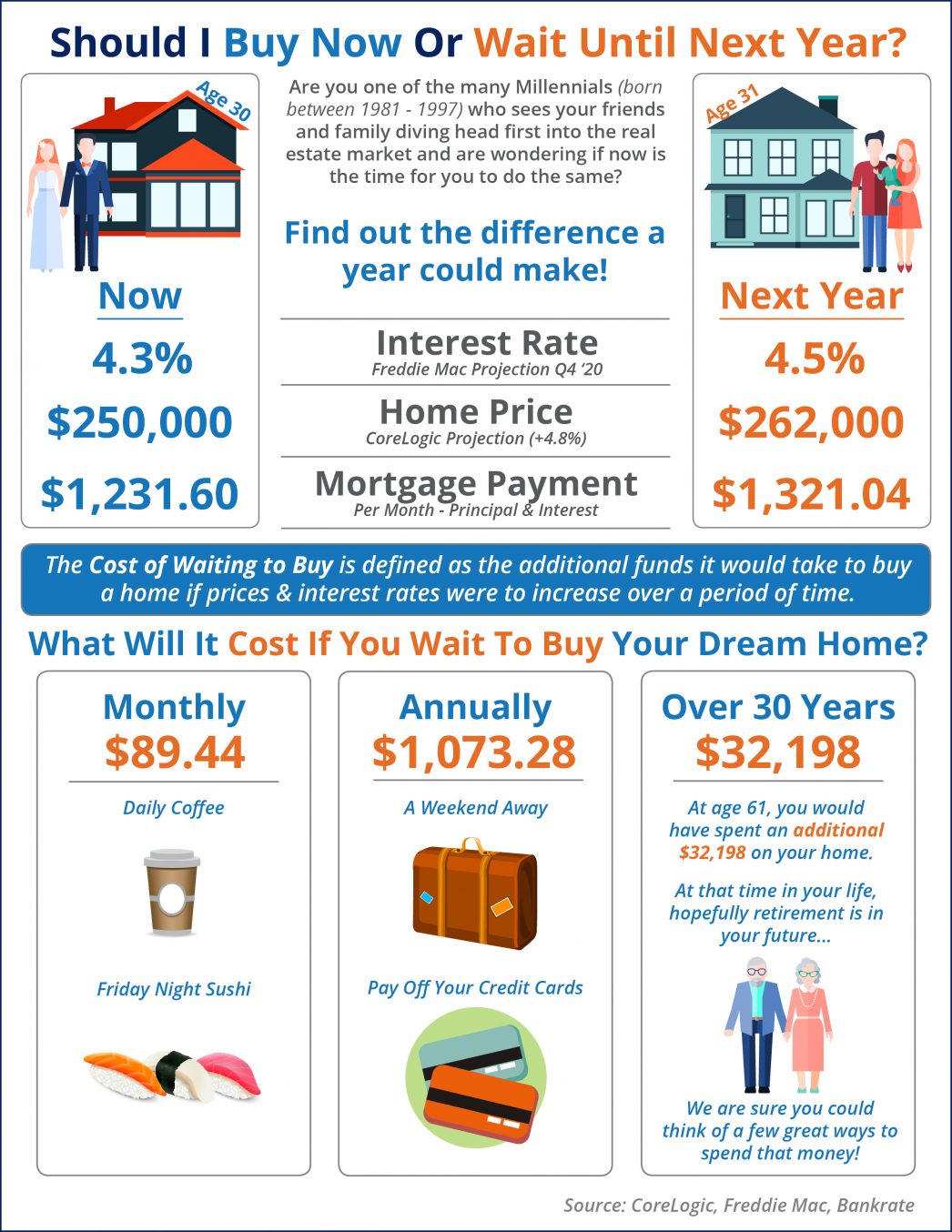 Red Baron View From 50,000 Feet of the Real Estate Market
There is no question that the real estate market has been a strong market since 2012, the end of the housing recession.  The recovery has helped most come back above water and for those that have bought after 2012 have had excellent returns..All indications are the next 12 months will be more of the same.
Let's take a look at some of the newly released data reports for the local Tampa Bay market.
Hillsborough County Prices (3 Year History)
Some Highlights:
The "cost of waiting to buy" is defined as the additional funds necessary to buy a home if prices & interest rates were to increase over a period of time.
Freddie Mac forecasts interest rates to rise to 4.5% by the Q4 2020.
CoreLogic predicts home prices to appreciate by 4.8% over the next 12 months.
If you are ready and willing to buy your dream home, find out if you are able to!